Objective: fully satisfied customers
Distribution partners and their workshop customers benefit from the high process reliability, the feedback culture and the Continual Improvement Process (CIP) at Diesel Technic. Diesel Technic SE's quality management is certified in accordance with DIN EN ISO 9001:2015 and furthermore implements several best practice methods. At the centre of the business trade is the sustainable increase of satisfaction from distribution partners and their workshop customers.
As part of quality management, the extensive process management of control, monitoring and optimisation serves all of the business processes at Diesel Technic SE. They are documented in the Integrated Management System (IMS) and are subject to the Continuous Improvement Process (CIP).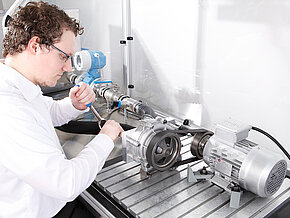 Branded products in guaranteed quality
The process reliability secured by the comprehensive quality management is the basis for branded products in consistent, state-of-the-art compliant and guaranteed quality.
The processes in the product development at Diesel Technic in Germany have been continually optimized over decades and are orientated to the current guidelines of the automotive industry. The Diesel Technic Quality System (DTQS) is a self-developed quality management system on a product level.