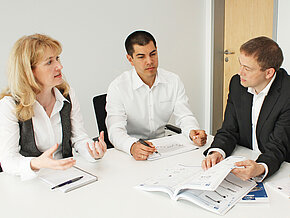 Sales & marketing support
As a distribution partner from Diesel Technic you profit from a holistic concept. As a key account we provide you with all-round support so that you can focus wholeheartedly on your role as a successful distribution partner for our product brands and as a service partner to the workshop customers.
With your personal login to our Partner Portal, you will receive a 24/7 access to the information, products and service offer of Diesel Technic and have an overview of all transactions at everytime and from everywhere.
Worldwide, our employees from over 30 nations support you in active distribution, for example with demand analyses, regular offers and support in the decoding and identification of spare parts – where possible in your own language. You will receive another competitive benefit if you use the immediately available, promotional marketing tools, like the digital and printed product catalogues, product data and contents for your online business, newsletter, brochures and product videos for social media, etc. Use our support as real added value.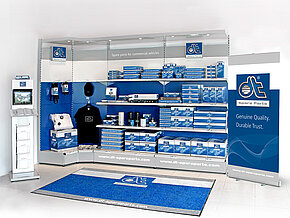 In order to create a brand experience, Diesel Technic promotes the brand presentation at POS and at trade fairs and events. Also, the brand and product training, the regular public relations work and the vivid social media community contribute to the worldwide increase in brand awareness and demand.
All measures for the support of distribution partners are bundled in the Partner Program by Diesel Technic, e.g. professional partner marketing support for target-oriented campaigns and brand-compliant communication for the active sales of branded products to the customers. Our experience has shown: the more vivid the brand experience at the touch points is, the stronger the growth of every individual distribution partner is.