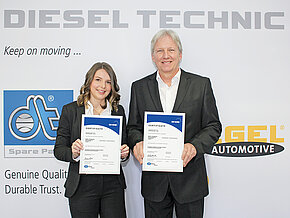 Professional documentation
Diesel Technic has established an integrated management system in accordance with DIN EN ISO 9001:2015 (quality management system), DIN EN ISO 14001:2015 (environmental management system) and BS OHSAS 18001:2007 (occupational health and safety management system). From product development to aftersales services, all processes are documented according to the IMS requirements.
The basic requirements for a functioning quality management system and continuous improvement of company processes are provided by the professional documentation of the structural and process organisation as well as demand-related training and prevention measures.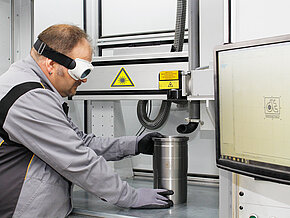 Environmental protection and safe working environment
With certification to DIN EN ISO 14001:2015, Diesel Technic has committed itself to environmental protection. The ecological self-commitment to sustainable action is aimed at all employees, divisions, suppliers and service providers.
All company processes are also oriented towards the requirements of the occupational health and safety management system BS OHSAS 18001 to ensure a safe and healthy working environment.