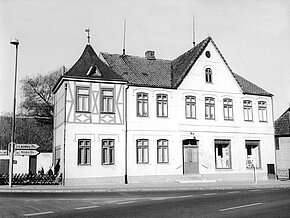 1972
Horst Lieberwirth and Erwin Naujoks found Diesel Technic in the northern German town of Sulingen. Diesel Technic begins with the export trade of standard and DIN parts as automotive parts from Germany to the world. The company name is formed by "Diesel" as a synonym for commercial vehicles and "Technic" as a synonym for automotive parts.
1976
Diesel Technic moved into their newly built company headquarters in Kirchdorf. The continual expansion of the range follows with automotive parts for commercial vehicles, such as engine parts for diesel fuel injection systems.
1980
An in-house engineering & development department with German engineers and technicians for the development of own branded products is founded.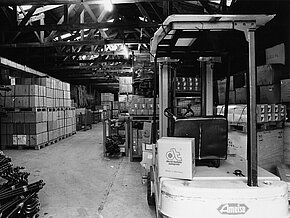 1988
The first European subsidiary company is founded in France.
1992
Additional logistical capacities are established at the headquarters in Germany.
1995
The first non-European subsidiary company is founded in Dubai/UAE.
1996
Implementation and certification of a quality management system according to ISO 9001.
1999
The company changes its legal structure from a GmbH to a public limited company (AG).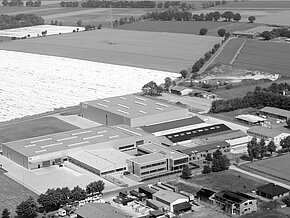 2001
A new subsidiary is founded for the Benelux countries in the Netherlands.
2005
The company founder Horst Lieberwirth assumes the Chair on the Supervisory Board and hands over the company management to the new Board of Management.
A new subsidiary is founded in Spain.
2006
The product information system is introduced as an online ordering system.
2007
Comprehensive expansion measures are successfully concluded at the headquarters in Germany.
A new office building, production hall and a high-bay warehouse are ceremoniously opened.
2011
The corporate headquarters in Germany is newly expanded. New office workspace and a new, modern logistics center are built.
Through certification of environmental management according to ISO 14001 and occupation health and safety management according to BS OHSAS 18001 an integrated management system (IMS) arises.
2014
The Partner Program starts as a development program for distribution partners with growth potential for mutual success.
A new subsidiary is opened in Singapore for Asia-Pacific.
2015
The Partner Portal as an online procurement platform is launched as comprehensive eCommerce solution.
A new subsidiary is founded in Great Britain for the United Kingdom & Ireland.
2016
A new subsidiary is opened in Italy.
The Diesel Technic Quality System (DTQS) guarantees the quality and security of the branded products in order to increase the customer satisfaction and competitiveness.
The product range is extended to include products for light-duty vehicles.
2017 – 2019
The corporate headquarters in Germany are further expanded. A test center with test benches and 3D prototyping is developed in the department of engineering & development.
The logistics center is expanded through a state-of-the-art, fully-automated warehouse system and is optimised for fulfilment tasks.
2018
With "Global Automotive Solutions – Made in Germany", Diesel Technic is positioning itself as a leading solution provider in the international automotive industry and is also expanding its product applications to include cars, agricultural vehicles, construction vehicles, ship/stationary engines and industrial applications.
Keep on moving ...
Use the Diesel Technic partnership to write your own success story for your future.
Please apply to become a partner: