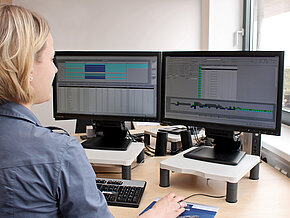 The supporting processes contribute to the positive development of the Diesel Technic Group and promote the implementation of the growth strategy. They form a solid basis so that all processes can display their full effect.
The corporate management, the definition of company target and the multi-brand strategy are the Board's responsibility, which is monitored by the Supervisory Board as a supervisory body. Well-trained employees with inter-cultural skills follow the vision of the company that branded products create real added values that lead to satisfaction of the distribution partners and their workshop customers.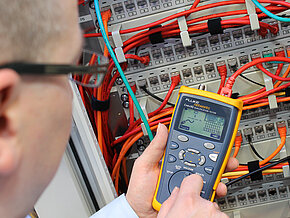 State-of-the-art infrastructure
The information technology (IT) area guarantees a state-of-the-art, fail-safe infrastructure, which is also continually growing. The group-wide financial accounting and the key figure-oriented company control through Controlling with the aid of BI software guarantees the sustained, financial stability of Diesel Technic. It ensures the pre-financing of new developments for future products and service provisions as well as the progressive further development of the infrastructure.
Distribution partners, suppliers and service providers value Diesel Technic as a reliable, future-oriented and ambitious partner and profit from the sustainable philosophy "Growing together with our partners".