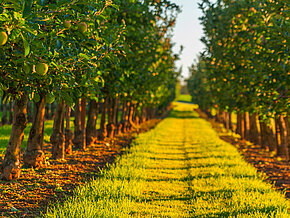 Growing together with our partners
Diesel Technic's philosophy is "Growing together with our partners".
The "Partner Program" was developed for the sustainable development and expansion of successful, strategic partnerships.
The aim of the Partner Program is to develop and secure a long-term, close and healthy partnership for all parties, i.e. a win-win situation for distribution partners, their workshop customers and Diesel Technic.
Growth is the result of dynamic developments. Since its foundation, the Diesel Technic Group has been on a continuous growth course. The experience of recent decades has shown that working in close cooperation on the basis of common goals is rewarded with measurable success.
Partnership is based on giving and taking, respect and mutual values. The common goal of Diesel Technic and its distribution partners is the active distribution of products of the brands DT Spare Parts and SIEGEL Automotive to satisfied workshop customers in order to be successful and to grow together.
To learn more about the Partner Program, please take a look at our Partner Stories and, as a distribution partner, contact your responsible Key Account Manager or Partner Marketing Manager for support options.