Two brands always on the cutting edge
Diesel Technic offers its distribution partners and their workshop customers a complete range of automotive parts and accessories under two product brands for different requirements:
The product brand DT Spare Parts covers around 40 000 automotive parts together with future-oriented service solutions and a 24-month guarantee. Further information: www.dt-spareparts.com
The product brand SIEGEL Automotive offers around 1 000 reliable automotive parts at attractive prices with solid service and a 12-month guarantee. Further information: www.siegel-automotive.com
For an overview of the product range, please refer to the application-related product catalogues, which are available to you immediately as online catalogues or can be requested free of charge as printed catalogues.
The Partner Portal is available for fast product search, decoding and parts identification. On the article detail pages, you will find information on availability from regional warehouses, vehicle applications, product information, accessories, assembly instructions and videos for download.
As a registered distribution partner with login, the Partner Portal provides you with a complete eCommerce procurement platform with a 24/7 service centre, CSV list upload function and a comprehensive overview of your orders and aftersales service requests. Please apply for your personal access to the Partner Portal: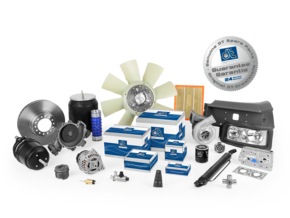 DT Spare Parts
Genuine Quality. Durable Trust.
Around 40 000 products
30 application-related product catalogues
Comprehensive online services
24-month guarantee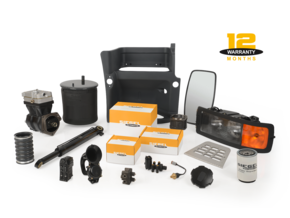 SIEGEL Automotive
buy & smile :)
Around 1 000 products
1 general product catalogue
Solid service
12-month guarantee